Educational Fun!
Award-winning STEM and Coding for Kids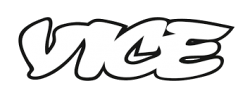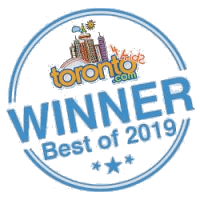 Best of 2019 Winner
2018 Best STEM Programs for Kids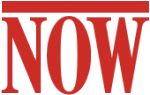 2018 Best Places In Toronto To Learn How To Code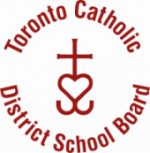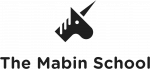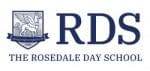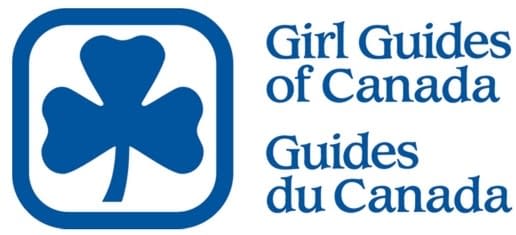 A hands-on introduction to early computational thinking and STEM. Award-winning tech toys. Play-based learning.

It's like 'LEGO on a laptop'. Code a dynamic video game with kid-friendly, school-approved software. Non-violent games, math and coding included.

Make a website, create an app. Advanced tech skills to promote creative problem-solving, communication and collaboration in today's digital world.
Voted Best STEM and Coding Camps and Classes for Kids in Toronto.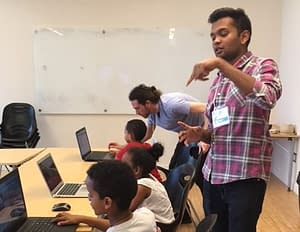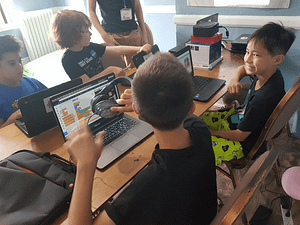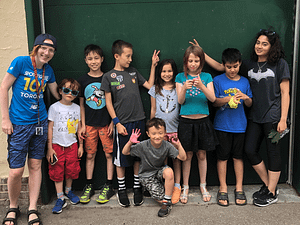 We travel to your school! Convenient coding and STEM workshops (in-class, lunch, after school, STEM Nights) at 45+ schools in Toronto.
Codezilla has provided coding classes, camps and school programs for kids in Toronto since 2017. 
We specialize in 'Safe, Educational (Active) Fun' using age-appropriate computer programming for kids. Along with awesome tech toys!
We guarantee that your kids will learn how to code a video game or create an app, not be playing a video game or staring at a screen all-day.
We 100% believe that all kids need to learn how to code. That's why we offer fair prices, subsidized spots and an innovative curriculum that appeals to all kids, all ages.
We're a mom-run business, so you always know that Codezilla Cares.
Teacher-endorsed. Parent-approved. Kid-loved. Mom-run.
Coding that's trusted by schools, daycares and families since 2017.   Want to introduce coding to your students or to your child? Read why coding is still the most important job skill of the future. For Schools: we provide in-class coding workshops, STEM Days or Nights and coding as an extra-curricular at lunch and after school. We conveniently bring our coding equipment and expertise to elementary and middle schools across Toronto. For Families: want to give your child a head start in life?  Our kid-friendly coding curriculum was developed by experienced programmers, endorsed by educators and loved by kids of all ages. For Corporate and Non-Profits: looking to provide engaging coding classes for kids across Toronto or even across the country? We provide virtual coding and craft classes online. Turn-key for you. Educational Fun for the families.